SERVING MENTAL HEALTH NEEDS OF THE US MILITARY
Are you a current or former member of the military? Do you or your family experiencing stress?
You can help you find success and happiness in your life!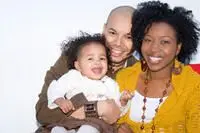 Able Counseling and Associates is a provider of psychological counseling, briefings and psycho-education to soldiers and their families. We work with individuals, children, couples, families and groups whose lives are impacted by the deployments and/or other concerns. The military community continue to experience acute stress, insomnia, depressive feelings, chemical dependency, especially alcohol & drug abuse, marriage separation, poor communication between solders and family (spouses and children), extramarital affairs, loneliness, fears, anger, anxiety, PTSD, suicidal thoughts and/or attempts, behavior and academic problems with children, etc.


Psychological debriefings and counseling that Able Counseling offer are designed to resolve some of the acute concerns related to deployment. We are contracted by DoD through Tricare and other provides to assist you and your family with quality therapy services. Please leave us your contact information 216-291-8817 ; email us at [email protected]. Please fill out the form bellow and we will contact as soon as possible or register above to begin you sessions!
Thanks to all men and women in uniform, and it our priviledge to assist by providing the best mental health care services. Able Counseling & Associates, Inc. 216-337-584