Participants must schedule and complete an assessment process before joining our groups (Anger, domestic violence & parenting sessions) sessions! Your assessment must take place on day prior to your first group class. The assessment cannot be the same day as a group class. After you schedule and complete your first appointment, you can use the links below to join the classes.
1). Mondays: 10:00 AM- -11:30 AM (Domestic Violence & Anger Management Classes)
2). Saturdays: 2:00 PM- 3:30 PM ( Domestic Violence & Anger Management Therapy Sessions
Zoom Link: https://us04web.zoom.us/j/897501648?pwd=NEdvRnEzVE5WWWdROTFUamMyRTU5dz09
Use link or meeting ID below:
https://us04web.zoom.us/j/897501648?pwd=NEdvRnEzVE5WWWdROTFUamMyRTU5dz09
Meeting ID: 897 501 648, then enter this password: 1E1Rx3
3). Thursdays: Parenting & Anger Management from 5:30 PM to 7:00 PM. Use Zoom code below:
Code 89152179908 passcode 993207
https://us04web.zoom.us/j/4110...
4) Fridays: 12:00 PM- 1:30PM ( Parenting)
Use the link or Meeting ID below:
https://us02web.zoom.us/j/84313464174?pwd=T0NOMUJtWG1jb0RxcldCQkJydllTUT09
Once again Saturdays: 2:00 PM (Domestic Violence & Anger Management Classes)
Use link below: https://us04web.zoom.us/j/870792874?pwd=bFE0TmNPcFNyQklVZGdEelhLdERGdz09
Then enter this password: 1E1Rx3
Participants can only receive certificate after finishing all 8 sessions.
ABLE COUNSELING ANGER MANAGEMENT :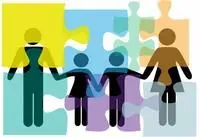 We issue certificates for group therapy after eight sessions of successful participation.
Some common questions about group counseling or anger management!
a) How do I know if Anger Management, classes are going to help?
There are several studies that show the effectiveness of anger management on inmate populations and not the general public. In a recent survey of our own participants, about 96% stated that anger management classes helped them improve their behavior and their relationships. The Able Counseling Anger Management program is effective because the program motivates change in the client. The motivation to change is a strong indicator of a successful anger management program outcome. If the participant recognizes that the behavior is problematic and is seeking to learn how to improve it, our experience has been that anger management classes will help. Able Counseling uses is evidenced based that is empirically validated that has been proven to be very effective.
b): How do I know if I have an "Anger Problem"?
If your answer is yes to any of the six symptoms, help is available ASAP!
1) Do you notice physiological signs when you get angry that cause distress like feeling dizzy, nausea, out of breath, sweating, etc.
2) Do you notice psychological signs when you get angry that cause distress like depression, anxiety, guilt, shame, irritated, etc.
3) Does your anger last longer than you would like?
4) Does your anger cause problems in relationships, such as allowing it to ruin a relationship with someone you loved or liked?
5)Does your anger happen frequently?
6)Do you get out of control when you get angry?


If you are answering "yes" to many of these questions, then likely anger is a problem for you and you should get some help or a consultation. call 216-291-8817 or [email protected]

c). Is Anger good or bad for your health?
The answer to this is fairly obvious, untreated pervasive anger management problems will eventually cause some health problems either physical or psychological. There is a direct connection between being constantly angry, competitive, and aggressive, and early heart disease. For example, recent research suggests that men who have poor anger management skills are more likely to suffer a heart attack before age 55 than their more emotionally controlled peers. A separate study indicated that older male subject's hostility ratings (how hostile and irritable they tend to act towards others) predicted heart disease more accurately than other known risk factors including cholesterol, alcohol intake, cigarette smoking and being overweight.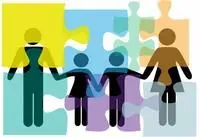 Domestic Violence

Able Counseling & Associates has been offering Domestic Violence Classes for more than 20 years in Cleveland, Ohio. The purpose of the domestic violence program is to educate the participant about problem of Domestic Violence especially as is elated to domestic assault on women and children; we seek to reduce violence as well as create the safest environment for families. Able employs counseling approach utilizing Duluth Model to address domestic violence! Our approach is open and works with other agencies ways a society comes together to end domestic violence.
If a Court and legal entity requests a client to take these classes, we will provide a certificate upon completion of eight, one hour classes . Dvclass.com is not a substitute for medical or psychological advice or counseling. These classes educational only. Some states will not allow domestic violence classes to be taken online. It is your responsibility to confirm with the judge or court as to whether this distance learning program will be acceptable for your personal or state requirements.

Able Counseling & The Duluth Model approach:
The blame is taken off the victim and placed the accountability for abuse on the offender. We adapt and share policies and procedures that hold offenders accountable and keep victims safe across all agencies in the criminal and civil justice systems from 911 to the courts. 2). We believe, the voices of the battered in the creation of those policies and procedures given priority. 3). Believes that battering is a pattern of actions used to intentionally control or dominate an intimate partner and actively works to change societal conditions that support men's use of tactics of power and control over women. 4). we believe in the offers change opportunities for offenders through court-ordered educational groups for batterers. finally, we there must be an ongoing discussions between criminal and civil justice agencies, community members and victims to close gaps and improve the community's response to battering.
ABLE COUNSELING PARENTING :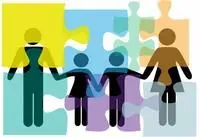 CERTIFICATE AFTER EIGHT SESSIONS OF PARENTING

To parent effectively, it's not enough to simply avoid the obvious dangers like abuse, neglect, or overindulgence. Maintaining children's health and safety, promoting their emotional well-being, instilling social skills, and preparing children intellectually can be reared by parents who find a way to combine warmth and sensitivity with clear behavioral expectations. Parenting classes provide advice, strategies, and tools on how to raise children and provide an opportunity for parents to share ideas and concerns with parents going through similar issues.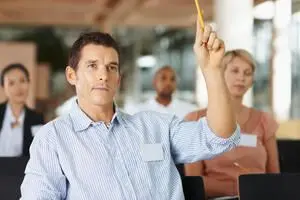 What is the curriculum for each course?
Anger management course outline:
I. Introduction & Goals of the program
1b. Definition: What is anger?
2. Exploring: Anger, hostility, bitterness and aggression
3. Impact of anger: The effects that anger has on the body, behavior an d thinking
4. What are the triggers of anger?
5. Understanding your anger triggers
6. What factors negatively impact your anger?
7. Cost analysis: benefits & costs acting out of anger
7b. Emotional brain v. thinking Brain
8. Control: name it, tame it, claim it method & certificate
Projected Outcome of the program:
During each session you will be given information about anger and how to manage its impact in a more constructive and effective way.
Domestic Violence course outline:
I. Introduction & Goals of the program
1b. Definition: What is domestic abuse?
2. Types of abuse
3. The cycle of abuse
4. Power and Control wheel
4b. Cycle of Violence
5. Setting Boundaries
6. Boundary Exploration
7. Children's Domestic Abuse wheel
8. Healthy vs. unhealthy vs. abusive relationships & certificate
Parenting course outline:
I. Introduction & Goals of the program
1b. Healthy parenting vs. abusive parenting
2. Attachment styles: Secure vs. insecure attachment
3. Implication of childhood attachment style on adulthood
4. Stages of childhood development
5. Stages of cognitive development
6. Stages of childhood morality
7. Appropriate use of rewards and consequences in discipline
8. Review of parenting goals, progress, and certificate